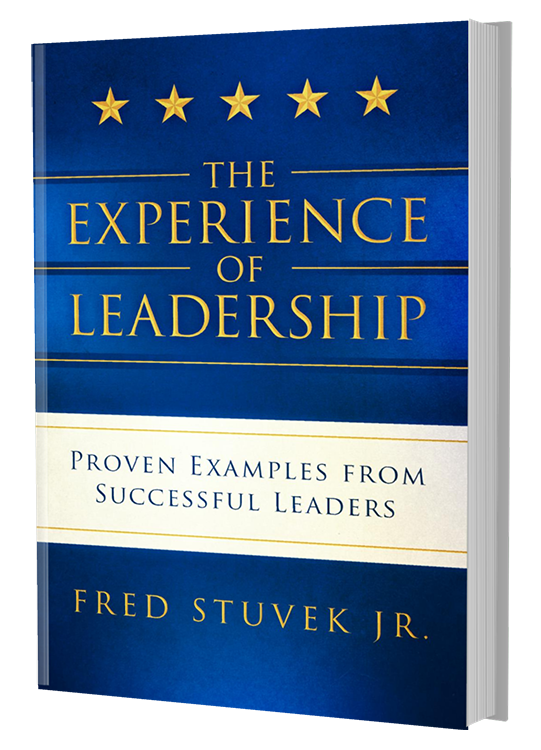 About the Book
Reviews and Praise for The Experience of Leadership
These are some of the reviews from readers who have read The Experience of Leadership. The opinion of my readers and the success they realized by following these proven best-practices could serve as an inspiration for others to take advantage of this unique opportunity to unlock their potential.
A magnificent collection of modern day leaders. Brilliant, insightful and informative, The Experience of Leadership will make you a better leader at every level! Read it today and be prepared for tomorrow.
William H. McRaven
Admiral USN (Retired),
NYT bestselling author of Make Your Bed
As one of the premier business schools in the nation, the University of San Diego is always looking for innovative ways to prepare our students for success and help them bridge the gap between what is taught in the classroom and what is necessary for successful leadership in their post graduate endeavors.

I highly recommend The Experience of Leadership as essential reading for all business and graduate students, both at USD and elsewhere.
Tim Keane, Ph.D.
Dean, School of Business
University of San Diego

A high-water mark regarding the assessment of leadership. For leaders, those aspiring to be leaders and those who want to be better members of their team this is a must read. It provides terrific insight into the minds of proven leaders and those who help leaders do their jobs better. All of my children and grandchildren will have the opportunity to read it.
Fred Buckman
Retired CEO  of Consumers Power Company, PacifiCorp and The Shaw Power Group

Leave a Review
For those of you who would like to leave a review your opinion is invaluable. If you would take a few moments to share your assessment of how this book helped change your life by posting a review on Amazon or any other book review website you prefer, it would be much appreciated. Thank you for taking the time to do this.
Respectfully,
Fred Stuvek Jr.